Accessibility Rules! Why We've Committed to Becoming Fully WCAG Compliant by January 2023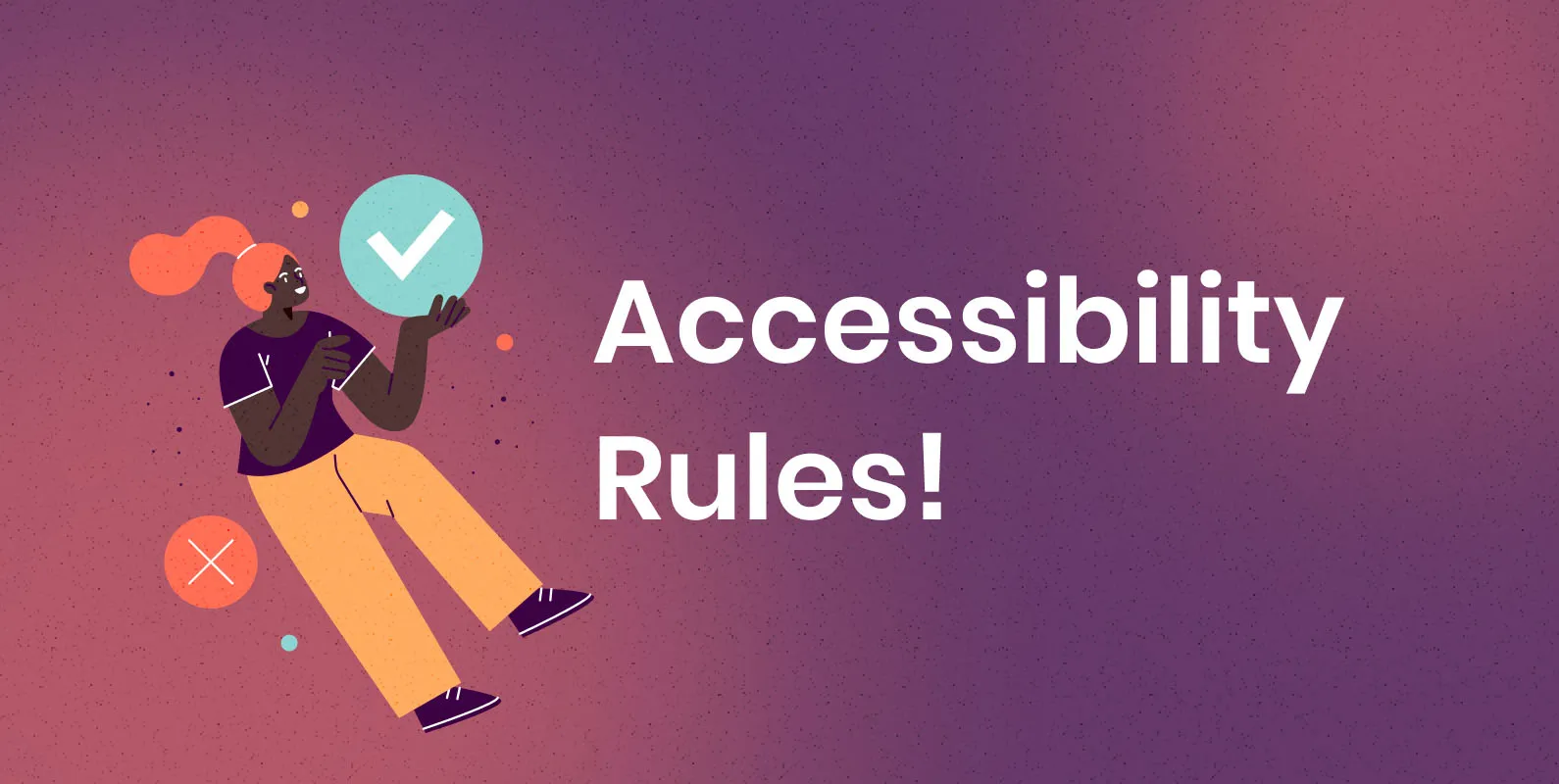 As a certified B-Corporation, we believe in practicing business as a force for good. This means that we care just as much about building a profitable business as we do about making sure that our technology and solution has a positive impact in the world.

Our mission has always been to unlock human greatness by transforming the way people learn. While we're proud of what we've created, we knew that we wouldn't be true to our mission and values until our platform could support the learning needs of everyone – this includes our users with disabilities.

Which is why we're excited to share that the Braindate platform will be fully accessible according to the requirements outlined in WCAG 2.1  (Web Content Accessibility Guidelines) by January 2023.
What is WCAG?
The Web Content Accessibility Guidelines, or WCAG, are a set of technical standards that, when followed, improve the accessibility of web content, websites, and web applications for people with a wide range of disabilities—including auditory, cognitive, neurological, physical, speech, and visual disabilities.

The WCAG guidelines have been outlined by an international consortium of accessibility experts striving to make the internet as accessible as possible.

To that end, they've created a single, common global standard for web accessibility that designers, developers, and authors can use to remove barriers that people with disabilities may encounter online.

To find out more about what these guidelines are and how websites, web applications, and web content can become accessible, we urge you to read this WCAG2.1 Checklist.
Why web accessibility is important and why every organization should invest in it
Accessibility is important for the simple fact that all humans, regardless of their abilities, deserve to have equitable access to resources, services, and opportunities. However making products and services accessible requires a degree of investment – be it human resources, time spent devising out-of-the-box solutions, or making a financial contribution.

The truth is that many well-intentioned companies often find it hard to justify that kind of investment – especially during an economic downturn, when budgets are tight, man-power is limited and bandwidths are low.

However, the business case for accessibility is a strong one and more importantly a proven one: a research study of Fortune 100 companies indicates that disability inclusion, as part of an overall diversity strategy, is common practice among high performing businesses.

This is because when you invest in accessibility, what you're really investing in is the long term success and sustainability of your business.

According to the Web Accessibility Initiative (WAI), here are just some of the reasons why accessibility is good for business:
To dive deeper into each of these benefits, read WAI's article on The Business Case for Digital Accessibility.
How is Braindate investing in web accessibility?
To move forward on our commitment to accessibility, we have taken the following steps:
Braindate platform features that meet the following WCAG 2.1 Level A and AA requirements:
WCAG 2.1 Level A requirements:
No keyboard traps
Navigable with a keyboard
Non-text content alternatives
Video captions (To come in January 2023)
Meaning is not conveyed through shape, size, color etc. alone
WCAG 2.1 Level AA requirements:
Color contrast is, in most instances, at least 4.5:1
Alt text or a similar solution is used for images that convey meaning
Navigation elements are consistent throughout the site
Form fields have accurate labels
Status updates are conveyed through a screen reader
Headings are used in logical hierarchical sequence 
For us, meeting these requirements is just the start. 

We view accessibility as a business value and imperative that we are committed to investing in, on an ongoing basis. Why? Our friends at Inklusiv Communication said it best,
"We believe in inclusion. We believe that everyone matters. We believe technology can empower, assist and include people from all walks of life. We believe the main purpose of technology should be to allow better access to information for everyone. People with disabilities. People with hearing impairments. People who are blind. People with dyslexia. People with ADHD. People with special needs. Young people, and old people, too."

Inklusiv Communication
If you need more information about Braindate's level of compliance or want to discuss how you, too, can begin your journey towards web accessibility, get in touch with Vuk Milinkovic, our Operations Manager and accessibility project lead!

We'd be happy to answer any questions you may have and/or share helpful resources we've gathered during this process.