Braindate Everyday
An ongoing solution for lifelong professional and personal learning
Trusted by leading organizations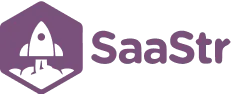 A learning experience platform that sparks knowledge sharing conversations within organizations and communities. It empowers users to connect on shared topics of interest, for virtual 1:1 and group conversations.
Grow your employee development program, amplify social learning, and boost retention by engaging remote and hybrid employees in meaningful conversations year-round. If you're an L&D or HR professional, this solution is for you.
Strengthen your community and drive meaningful relationships between members by empowering them to learn from each other on an ongoing basis. If you work in community engagement or content management, this solution is for you.
Empower students to share ideas and grow their knowledge in a collaborative learning environment that enables them to learn from and deepen connections with each other. If you work in educational services, this tool is for you.
How Braindate can transform your
Impact Analytics & ROI