Braindate Hybrid: The Perfect Solution to Bridge the Live-Virtual Connection Gap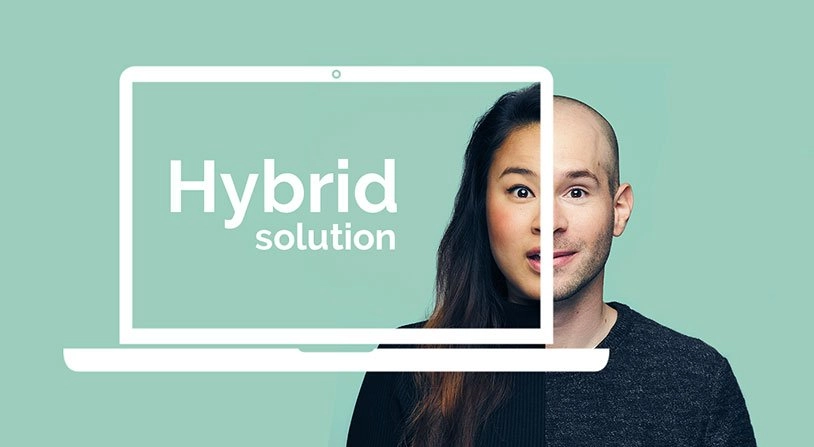 A solution to bridge the live/virtual gap that will help you bring your people together to learn from and connect with each other, no matter their location.
---
As more organizers are planning a hybrid event, one of the biggest questions that's been on the top of their minds is: How can we successfully bridge the gap between people who are onsite and those who are online?
This question goes beyond creating great, engaging content to the heart of why many people attend events: to learn from their peers, to experience a sense of community, and to form meaningful relationships that might propel them in their professional and personal lives.
To support our community of partners, clients and users, we've designed a unified experience that meaningfully unites the two audiences: to create a coherent experience where every participant has the opportunity to form valuable connections with and learn from each other, no matter their location.
"We're excited to introduce you to our newest product: Braindate Hybrid is a solution that will help organizers redefine and reimagine great learning and connection experiences in a hybrid setting."
What is Braindate Hybrid?
About Braindate:
Braindate is a web app that fosters knowledge-sharing conversations during global events and conferences, as well as inside Fortune 500 companies.
Since a decade, our award-winning technology has given the opportunity to nearly 1 million users from around the world to learn from each other and form valuable connections based on shared interests and challenges. Participants at events use Braindate to book one-one-one and group meetings, from a crowd-sourced market of topics.
"With Braindate Hybrid, virtual and onsite attendees participating in a hybrid event can book meetings with each other and come together as one community. It is designed to empower attendees to tap into the knowledge of all the participants attending, whether that be in person or virtually."
How does Braindate Hybrid work?
Once participants at your hybrid event log into Braindate Hybrid, they will be able to see all attendees signed up to braindate, their location (virtual or onsite), and book them for 1:1 or group conversations, on subjects they'd like to discuss.
How onsite x virtual participants interact:

Onsite and virtual participants can book each other for 1:1 discussions that take place virtually, via video chat on the Braindate platform.
How onsite participants connect with each other:

Onsite participants can book each other for 1:1 and group conversations that take place onsite at the Braindate Lounge (i.e. the area dedicated to braindating at your event's physical location).
How virtual participants connect with other virtual participants:

Virtual participants can book each other for 1:1 and group conversations that take place virtually, via video chat on the Braindate platform.
Everything you need for creating an unforgettable connection experience:
Set up your hybrid experience with ease: Using the Braindate Organizer Space, our event management dashboard, you can set up and launch a successful peer learning experience and monitor your participant behaviour in real time.
Get powerful pre- and post-event data analytics: our powerful analytics dashboard will provide you with valuable participant insights (including trending topics, peak engagement times, number of connections across locations, and more!) so you're set up for success as you begin planning your next hybrid experience.
Provide superior (and human!) facilitation to attendees: Braindate hybrid comes with onsite and virtual learning concierges, who provide real-time assistance to participants, virtually through a chat system or onsite at the Braindate Lounge. This includes everything from real time tech support to recommending great discussions to join.
Notable features:
Set up your braindate schedule for both the onsite and virtual braindates
Multi-location management
Set up your Braindate Lounge based on hosting best practices
See which participant is online versus onsite based on profile information and braindate topic cards
Filter topic market to book only online versus onsite meeting opportunities
Analyze participant behaviour by location
Integrate calendar to view times when you can set up meetings with both in-person and online attendees
Real time customer support for onsite and virtual participants
Everything you need to plan a successful hybrid experience: