How Braindate Helps Participants Connect and Learn at Customer Events
How our collaborative learning technology can bring value that goes far beyond networking to your employees, customers, and partners.
---
In our piece on the different use cases of Braindate, we gave you an overview of the different contexts in which you could activate a peer-learning experience for your event participants and communities.
In this article we will dive deeper into the use case of activating Braindate at customer events and how our collaborative learning technology can bring value that goes far beyond networking to your employees, customers, and partners.
Before we jump in, we would like to begin by specifying what we mean when we say "customer events."
What is a customer event?
A customer event is a live, virtual or hybrid gathering of a brand or company's base of existing customers, partners, and potential clients. It is an opportunity for new, experienced, and potential customers to interact with each other and experience a sense of community around the brand. Companies often host customer events to launch new products, announce their roadmaps, and interact with customers and partners in a celebratory environment.
Reasons why participants attend customer events:
As etouches marketing reports, here's what customers expect to gain from attending a customer event:
Opportunity to provide feedback and share their input: Your customers want to tell you about their experience using your product or service, so that you can continue evolving your offerings in a way that meets their needs.
Have a personal experience: Every customer wants to feel like their brand cares about their individual needs and wants. In a customer event setting, they expect to be able to address these specific needs by either tapping into their brand community, or taking advantage of touchpoints with brand representatives.
Get educated on latest product developments and/or best practices: Customers want to learn how the product/service they love is evolving. They also want access to knowledge that will elevate their experience using your product.
Experience a sense of community: Your customers want to experience a sense of belonging to your brand, that they're not just consumers, but part of a larger global community of like-minded individuals.
In the following sections, you'll see how our technology and service addresses the various needs of customers when attending a customer event.
The history of successful Braindate experiences at customer events:

In the following section, we will explore the value that Braindate brings to the experience of the various stakeholders at customer/user events, including customers, employees, and partners.
How Braindate brings value to the experience of your customers: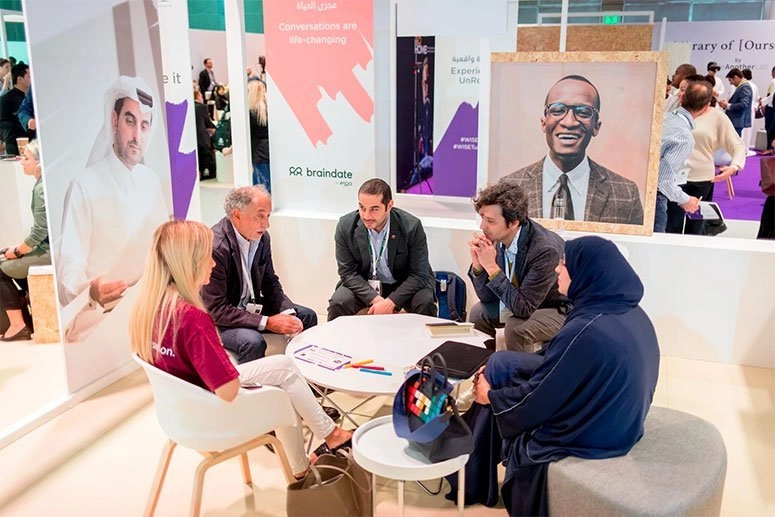 1) Customers are able to use the Braindate platform to find like-minded peers, and have highly relevant group and one-on-one conversations with them. In our experience, discussions like these are often the beginning of a lasting relationship. They also contribute to customers experiencing a sense of belonging and community around the brand.
2) Braindate enables new customers to learn from experienced customers. New customers at your event can post topics asking specific questions about your product and/or services. This gives experienced customers the opportunity to join the discussion and help out their peers by sharing their knowledge on how they have been implementing your products in their organization.
3) Experienced customers can host discussions where they share best practices on using your products and/or services. New or even potential customers can join these discussions and benefit from the expertise of more experienced users. To give you an idea of what this might look like, we've shared some popular Braindate topics that were posted at the various customer events we partnered with:
Lessons learned from our 4 years implementation plan.

Let's talk design, tips & tricks, business dashboards dos and don'ts!

Ready for rollout? We went live last year and happy to share our key learnings
Out of concern for our clients' privacy, we have not included examples of topics that feature our client's product names. So, you've been spared the jargon!
However, know that whenever we bring Braindate to a customer event, the most popular topics tend to be ones that are highly specific to the experience of using our client's product/services.
What this means: During a customer event, Braindate transforms into the place where birds of a feather can easily find and connect with each other, and really experience a sense of belonging to the brand and its community.
"Braindates are one of my favourite parts. I love connecting with people, talking about shared issues and finding solutions together! I'm still in touch with connections I made 2 years ago at the event – so Braindate lives on years afterwards!"

— Customer testimonial
How Braindate brings value to the experience of your employees: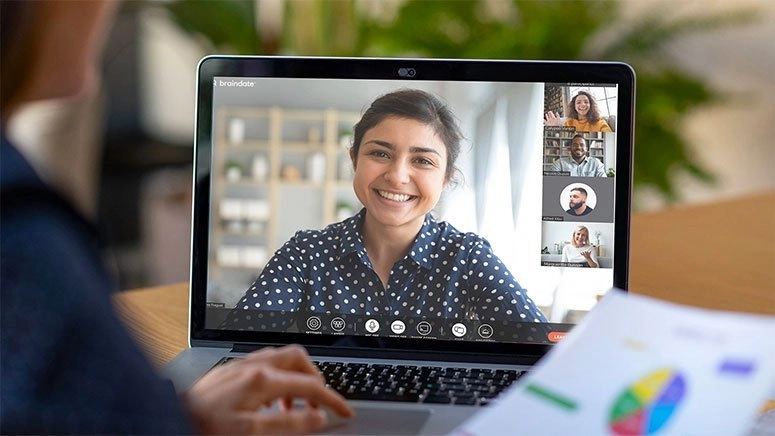 1) Braindate allows you to bridge the gap between your employees and customers and empowers them to connect meaningfully over relevant conversations.
2) Your employees can use Braindate to host Ask Me Anything (AMA) sessions. Past clients have used our technology to host office hours where brand employees are able to book one-on-one and group meetings with customers where they can address specific questions that users may have about a brand's products and/or services.
3) Your employees can use the unique Braindate conversational formats (Brainstorm, Help Me Solve, Open Discussion) to conduct focus groups and user interviews to collect direct customer feedback on their product and innovation roadmaps.
"Braindate allowed me to ask questions, help customers with their specific situation and needs and to understand the issues they have. Sometimes, people preferred to have private conversation, so braindates was valuable."

— Employee testimonial
How Braindate adds value to the experience of your event sponsors, partners, and other stakeholders:
1) Use Braindate to express your thought leadership. Your sponsors and partners can strategically create and/or curate content, in the form of braindate topics, that highlights their team's expertise and interests. They can use these topics to position their team as subject matter experts who care for their community by sharing their valuable knowledge.
2) Empower your team to connect with prospective partners and customers. Your sales team can use Braindate to nurture their relationships with their leads. Your account managers can reach out to their leads, help them craft their braindate topics. Your lead will have a great experience, and it's a great way to stay in touch or reactivate your relationship, and ensure they leave your event with valuable contacts.
3) Post-event, you can offer your sponsors insights on their chosen area of focus (content insights; types of connections made at the event; top engagement times; number of connections) by using our trademarked Braindate analytics.
"Braindate validates what I'm seeing in the market. It helps what we do in consulting, closing gaps with the client. It's also a less intimidating context for clients to connect with prospects, because the connection is a lot more organic."

— Partner testimonial
---
Curious about what Braindate would look like at your next customer event? Don't be shy! Get in touch with us.