5 Powerful Strategies to Engage Virtual Audiences
Engagement strategies to help you maximize the ROI of your virtual event experience
---
Virtual events are a necessary and crucial part of your event strategy. In this article, we want to equip you with the resources you need to engage virtual audiences and create a truly transformational experience that your people will remember for months to come.
In our piece, Here's What You Need To Do To Make Your Virtual Events Better, we gave you tips you could use as you begin planning your virtual event or meeting. We touched on the basics of organizing a virtual event, including:
The questions you should ask yourself before planning a virtual event
How to prepare your collaborators for the experience
Tips to host a great virtual meeting
Mastering the fundamentals of a virtual event
"Speaking with some of the most innovative event professionals in the industry, we know that one of the biggest challenges remains unlocking the right strategies to engage virtual audiences—especially in a context where Zoom fatigue has become a very real blocker to robust engagement numbers."
So, in this piece, we revisit what engagement means in a virtual setting and share tips on how to engage virtual audiences.
What does it mean to engage audiences in a virtual environment?
Research shows that 80% of marketers view virtual events as a means of increasing brand awareness and reach. Companies like Microsoft often deploy virtual events to generate leads.
A strong engagement strategy is perhaps one of the most important pieces to making sure that your virtual event delivers a great ROI. To generate leads or cultivate the type of participant base that wants to return to your event, or refer your business to their contacts, you need a satisfied audience.
And a satisfied audience is not only entertained but engaged.
"In a virtual environment, engagement isn't just getting people to watch or listen to the content you've created. The objective of your engagement strategy should be one step further: to inspire your participants to talk you, and to one another."
Going further, true engagement happens when you create opportunities for your participants to learn from each other, not just the speakers.
Since our founding, we've brought Braindate to thousands of events that have leveraged our platform to drive peer-to-peer at their gatherings, by empowering their people to talk with and learn from each other's experiences.
Encouraging participants to take control over their learning at an event, and giving them a platform to do so—one where they can talk about what's important to them, with others—is the best way to heighten engagement. Especially when we're trying to nourish active participation—on separate screens, miles apart!
So, in a virtual setting, how do you get your people talking to you, and each other?
"True engagement happens when you create opportunities for your participants to learn from each other, not just the speakers."
How to engage virtual audiences at your next virtual or hybrid event:
1. Make space for conversation in every session of your virtual event
…and we don't mean leaving 15 minutes at the end of a session for an audience Q&A.
The more your sessions feel like conversations, the more engaging they will be. Knowing that they have the opportunity to talk to you, or the leader of a session, will keep attendees engaged and tuned in.
You can amplify this engagement by using live polling, live annotation, or chat functionality of your virtual event platform. If your content is pre-recorded, consider designing its delivery in a way that leaves 10 minutes in the middle of the session for attendees to discuss what they've learned so far.
Make sure to record various points of attendee engagement. This will give you the data you need to design your future event experiences so that your attendees leave feeling a deeper connection with the host and each other, despite the virtual distance.
2. Gamify your engagement
In 2019, we brought Braindate to the Healthcare Analytics Summit (HAS'19). In partnership with Health Catalyst, we transformed a gathering of individuals into a vibrant community, connected in their work of molding, changing, and even disrupting the future of data analytics in healthcare.
One of the factors that led to the overall success of the event was HAS19's effective use of gamification to encourage participation in braindates.
Our collaborators at HAS and our technology partner Eventbase worked with us to incentivize braindating through gamification on the event app. HAS attendees won points for all the different ways they engaged at the conference, and Braindate was one of them. With a solid incentive structure in place (i.e. points won), engagement soared, and hundreds of braindates took place.
In a virtual environment, gamification works even better. As you plan your virtual or hybrid event, think of small incentive structures (like points won) that you can embed into the event experience to inspire conversation and engagement.
3. Experiment with different conversational formats
Hosting panel discussions and interviews is a great way to deliver content dynamically. You can encourage audience participation through audience-submitted questions, either live or ahead of the session.
Hosting panels will allow your speakers to interact with each other, giving them more incentive to join your event. Pair up your speakers, place them in conversation with each other on topics that feel timely, relevant, and even a bit controversial.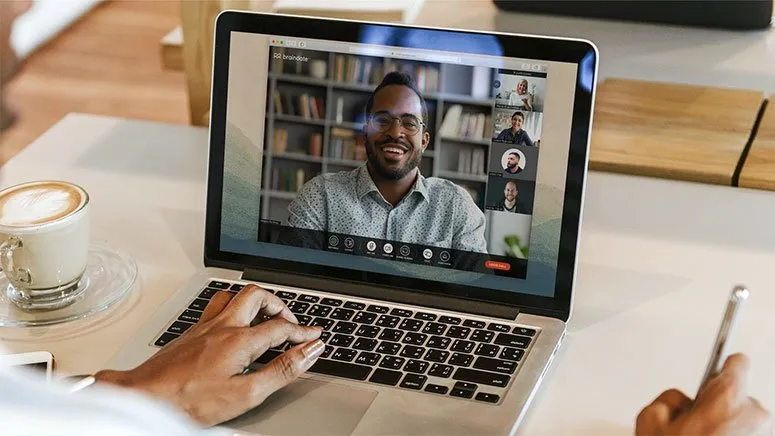 While panel discussions and interviews are great, don't be afraid to have fun and experiment with other conversational formats. For example, on the Braindate platform, we empower participants to host and converse with each other in several exciting conversational formats including brainstorm, friendly debate, storytelling, help me solve, and an open discussion.
Experimenting with conversational formats injects a degree of spontaneity into virtual events. They deliver information in a way that feels more lively, and accessible, more like an "event," and less like an online tutorial.
4. Empower your virtual and hybrid event participants to be autonomous
Here at Braindate, we believe that a truly successful event is self-directed and empowers its participants to take control over what they'd like to learn, and who they would like to learn it from. When participants create their own experience, they are much more likely to commit, show up and, actively engage with the fantastic experience you have designed for them.
We do this by enabling Braindate participants complete control over what they would like to discuss at the event, and who they would like to discuss it with. Participants have easy access to the Braindate platform where they can host discussions on topics (whether personal or professional!) that are most important to them.
5. Your participants came on this journey with you—now it's time for you to reward them for it
Your virtual event should feel like a worthy investment of a participant's time. One way to increase your event's ROI for the participant is to give them a "reward" that aligns with their objectives. For example, consider sharing interesting data insights, relevant to their participant interests or journey, that you've generated in the course of your event. It will help your participants learn more about themselves, and they will love it.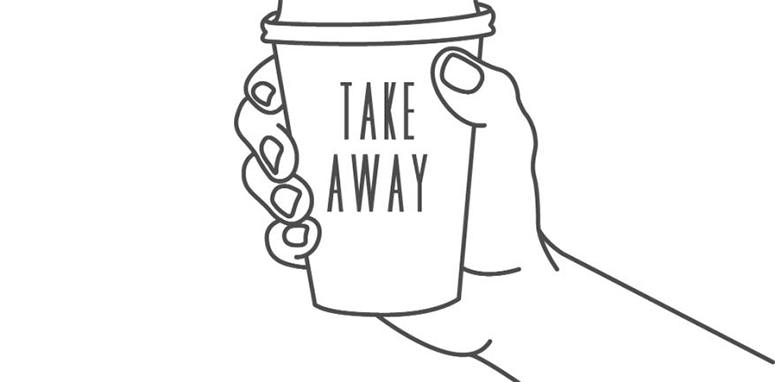 If not data, send your participants key takeaways from each session, or better yet, share those takeaways on social media. If you want to go a step further, incentivize participation in your virtual sessions and workshops by sending your participants certificates that they can add to their social channels.
Looking for more resources on attendee engagement? We got you.