Networking Should be an Experience, Not a Feature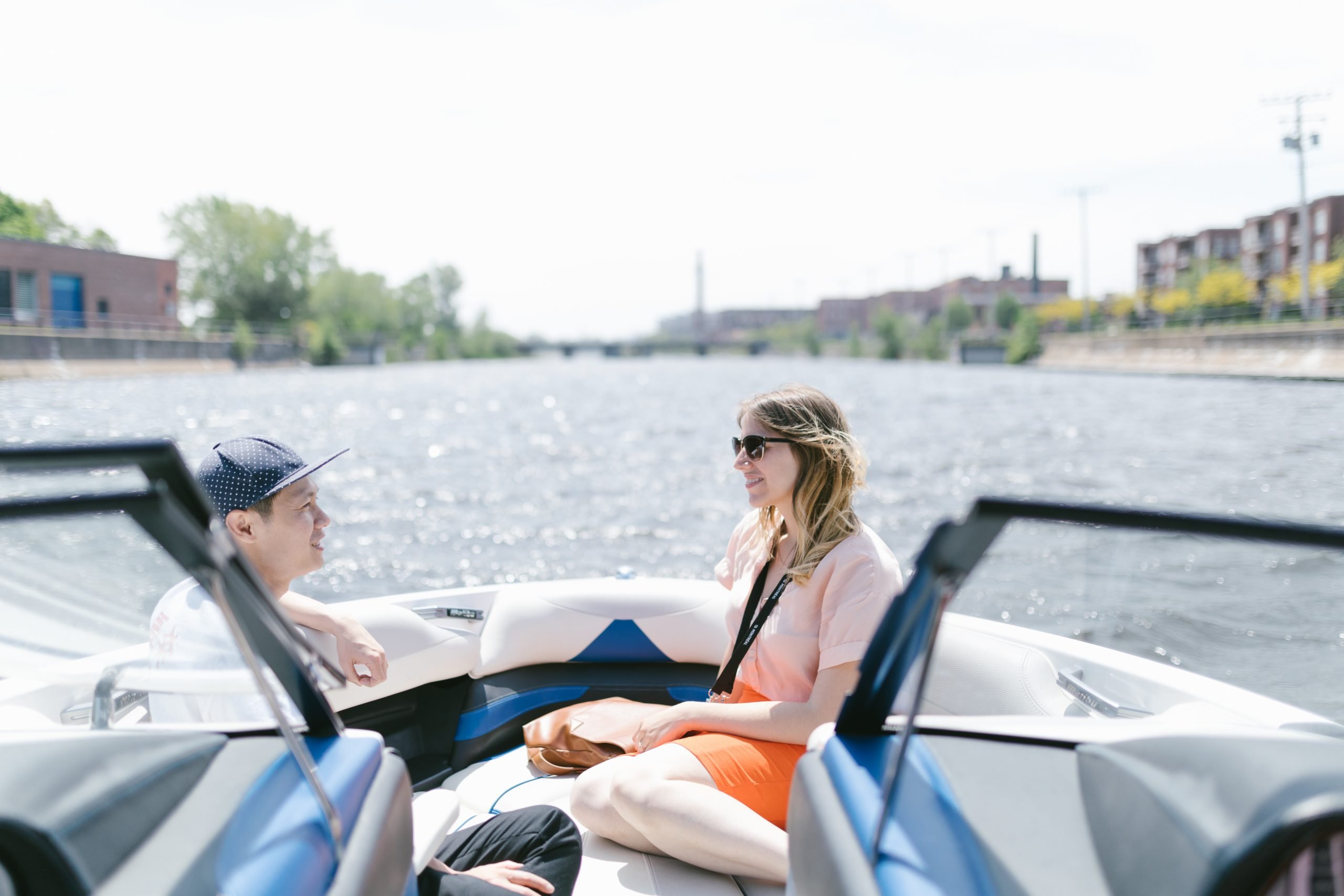 Three cardinal rules to create memorable networking experiences that will turn participants into your strongest advocates.
---
After 15 years in events, I've seen too many great events make the same mistakes when it comes to networking. Our industry continues to treat networking like an add-on, rather than an essential part of the attendee experience that needs to be thoughtfully integrated into the larger event design.
What makes an event worth returning to?
You might be thinking that it's great content (inspiring keynote addresses, workshops, and sessions) or novel experiences (yoga, catering, after-parties, artist entertainment). But I'd like to challenge you to look back at the best events you've attended in the past.
Do you remember the session you attended at 3 pm 6 months ago? Or do you remember the lucrative business contacts you made right after? Do you remember the amazing meal you had? Or the people you shared that experience with?
It's because of this very reason that networking is not only one of the main motivators behind event attendance but also the main criteria for event satisfaction and your people's retention. Events give us the rare opportunity to connect with our peers across borders, industries, departments, and job titles – the kinds of people we wouldn't have the chance to interact with on a regular basis.
In the past two years, we've been witness to exciting developments in the world of events in everything from event tech to content curation. Yet, as we return to live events, many organizers are still taking an old-school approach to networking.
In the name of networking, participants are placed in a room for an hour or two, usually during lunch or after the day's sessions. Maybe there's some form of matchmaking by event apps. Maybe there's a twist to the networking in the form of a speed-dating style format. For the most part, attendees were left to their own devices, with little to no support on how to identify the right people to connect with.
As the connection experience offered at an event, this approach misses the mark. It fails
to create a welcoming environment where all participants, regardless of their personality type (introvert or extrovert) or objectives, can succeed. So a large number of attendees walk away without having made the kinds of connections they need to grow, personally or professionally.
As we move forward, we need to take a creative and participant-centric approach to network. And that begins with…
To level up participant networking, integrate it into your larger event design.
Here are 3 cardinal rules on how to meaningfully incorporate networking into your event design:
Rule no. 1: Stop forcing your people to network during their lunch. AKA Always be conscious of participant needs and behaviors.

For networking to succeed, it needs to be done intentionally. That means, don't put the pressure of networking on moments your participants need to relax or catch up on emails. The lunch hour should be to breathe and eat. The end-of-the-day party should be to relax and celebrate. Of course, these moments are ripe for connection. But the opportunity to meaningfully network should not be limited to these times. If you want to ensure that every participant leaves with at least 1 valuable contact, you need to make space in your program dedicated to just networking.
Rule no. 2: Make networking its own track.

Why should tracks at events be limited to content? Instead of setting aside an hour for networking every day, make the experience of networking much more intentional by turning it into a track. This means, carving out 2 or more hours every day or even an entire day in your programming for activities dedicated to fostering connections between your participants. Examples of these activities include round table discussions, collaborative workshops, group activities that relate to the event themes, etc.
Rule no. 3: Turn hallway conversations into opportunities for facilitated networking.

Think about the different moments where your participants are most likely to start a conversation with a stranger. This could be waiting in line for a coffee or right after a session. Participants at events often rely on serendipity to make unexpected connections. What if you could engineer serendipity? (that's certainly what we do at Braindate). Instead of ending a session with the classic Q&A with the speakers, extend it by 30 mins. Use this time to encourage the participants to exchange ideas on the session themes with each other. Or perhaps pair each coffee order with a conversation starter.
The new formula for event ROI: great networking = higher participant satisfaction = higher retention
After two years of reduced budgets, it's more important than ever for us to guarantee the ROI for events – for both organizers and attendees. If we're not maximizing the connection experience, we're missing out on an important piece of the pie.
Great networking can lead to so many great outcomes. It can amplify the learning opportunities at your event, by empowering participants to learn from each other and not just the speakers. It can support key participant objectives like business development. It can create a sense of belonging, transforming a group of strangers into a community.
At the end of the day, the more valuable connections your participants make at your event, the more they'll see your event as an expense worth investing in.
But this can only happen if we put the traditional approach to networking to bed.
---
Here at Braindate, we're reinventing the way people meet and learn by infusing the power of peer learning into networking. If you're curious about what we do or have other ideas on how to shake things up – drop us a line here.