Remote Employee Engagement Ideas: The Complete Guide
Employee engagement has always been a focus for organizations regardless of their size or industry for the simple reason that engaged employees produce better results and are more likely to stay longer with the company. With the recent shift towards remote and hybrid work, employee engagement has become an even bigger concern.

After all, how do we transmit the feeling of connection and belonging that came from being together in an office through a computer screen?

If you've asked yourself this question or are looking for ideas on how to engage your remote team, you've come to the right place.

In this article, we have put together the complete guide to remote employee engagement, including key statistics, how to set clear expectations for remote work, and tried and tested activities to help your employees feel more engaged and connected to each other than ever.
---
Remote employee engagement statistics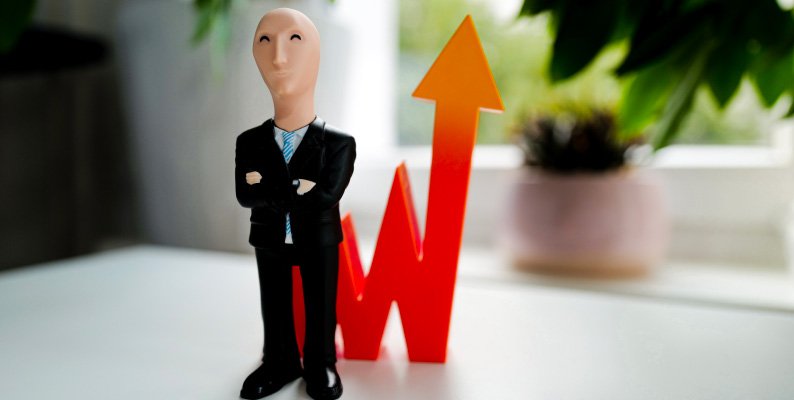 Before we share ideas for engaging remote workers, we wanted to set the foundation by demonstrating how remote work affects employee engagement in the first place.

Especially as there are several misconceptions associated with remote work. For example, many believe that remote work has a negative impact on employee engagement due to social isolation and difficulty in collaborating virtually. While those are challenges that HR professionals and people managers need to be aware of, data tells quite a different story.
Go Ahead, Tell Your Boss You Are Working From Home | Nicholas Bloom | TEDxStanford
So, how does remote work affect employee engagement?
Based on the data shared above, it's clear that having the ability to work remotely can have a positive impact on employee engagement. Flexibility and freedom make for happier employees and happy employees tend to be more engaged and productive.

Remote employees can control their environment to reduce distractions and accomplish much more in a day. They can work from places (a beachside cafe, a sunny terrasse, etc) that feel more inspiring, and therefore produce a higher quality of work. They also have more freedom to balance the demands of their work and personal lives. For example, being able to work while still taking care of loved ones. Finally, solutions for meeting and collaborating virtually can help employees feel connected to each other despite the distance.

It is of course important to remind ourselves that the ability to work remotely is not a magic wand that can boost engagement numbers automatically. If it's not managed well, remote work can severely decrease engagement, increase the danger of burnout, and compound social isolation.

Remote work only has a positive impact on engagement if companies communicate intentionally, set clear expectations, and invest time in hosting meaningful engagement activities and touchpoints to bring their people together.

And that is precisely what we will equip you to do by the end of this guide.
How to set employee expectations for remote work
Let's begin by reminding ourselves of the definition of employee engagement.
It's not limited to employee happiness or even satisfaction. An employee might be happy at work because of the kinds of people they work with or due to various perks they enjoy, but that happiness might or might not translate into higher productivity, motivation, or an ongoing commitment to the company's objectives. So in thinking about employee engagement, especially in a remote setting, you need to have a holistic approach to defining what the employee experience is going to look like. That begins with setting clear expectations.
The biggest challenge to successful remote work is setting clear expectations. When your employees are spread over different locations and time zones, it can be challenging to make sure that everyone is on the same page. LinkedIn News suggested the following areas that people managers must address: communication, time tracking, meeting attendance, technology use, and equipment guidelines. To this, we'll also add the essential area of clearly communicating company and employee objectives.
In the following section, we've listed questions you might ask yourself in order to set clear expectations.
Company and employee objectives:
What are the quarterly and yearly objectives of the company?
Are your employees clear on their quarterly and annual objectives?
How is your employees' performance being measured and evaluated?
How can employees share and receive feedback from employees outside of their departments?
Communication:
What platforms will you be using to communicate? For example, email versus Slack?
What are expectations around the types of communication? For example, should your people communicate where they're working from and what they're working on on a daily or weekly basis?
How and where is important information shared?
Time tracking:
Are your employees expected to be available from 9-5? Or do they have the freedom to manage their own time?
Can employees work from their own time zones or are they expected to work from the time zone of the company HQ?
Are employees expected to share the hours that they're working and if so, where and how?
Meeting attendance:
How often do various teams meet?
Is there flexibility around cameras being on or off?
How long do company meetings usually go?
How often are employees expected to check in with their managers/team members?

Technology use:
What technology stack is available to employees to communicate and collaborate with each other?
Are there trainings available (on-demand or live) to onboard employees into using these?
If an employee already has personal access to a tool/software and they use it for their work (for example, Adobe suite) is the company willing to pay them for their subscription?
Equipment guidelines:
Will your company be providing any equipment like a phone, laptop, or desktop monitor?
What are the guidelines for the use and upkeep of this equipment?
If you're not providing equipment, are your employees expected to install any security software on their personal laptops?
Setting clear expectations around the areas we've outlined above is the first step toward improving remote employee engagement.

The essential next step is to create a culture of collaboration.

This means creating a work environment where employees can learn from each other, experience meaningful moments of connection and work together towards not only achieving the company's objectives but also supporting each other's professional development. In the following section, we have suggested a list of 10 tried and tested ideas for engaging remote employees.
Remote employee engagement activities
The biggest challenge to remote work comes from the lack of social connection. The loss of non-verbal communication, a common meeting place, and serendipitous moments of connection like watercooler conversations can have a negative impact on employee performance. If not managed correctly, remote work can make employees feel isolated, unable to collaborate in real-time, and most importantly, it can also lead to managers missing early signals of disengagement and burnout.

However, companies can get ahead of this by taking advantage of virtual meeting and collaboration tools. With these solutions, employers have the ability to create a vibrant virtual workplace where employees can regularly share meaningful interactions. Meaningful interactions are necessary to create a sense of community and shared purpose, which are key ingredients to maintaining and improving employee engagement over time.

Many resources suggest scheduling regular check-ins and organizing social activities like virtual game nights, team cocktail hours, etc as a means to engage remote employees. While these ideas are great and should be part of your overall engagement strategy, they're not enough to create a true feeling of connection.

Screen fatigue is a real problem in remote work. As a remote work company, we know from first-hand experience that employees who spend their entire day staring at screens don't always want to spend an additional hour on their laptops participating in a virtual team bonding activity. Further, employees who are more introverted might not feel that virtual social activities are the best way for them to connect with their colleagues.

What we've found to be highly effective for creating employee engagement is fostering the right kinds of virtual conversations.

What do we mean by the right kinds of conversations? Conversations where our employees are able to get to each other on a personal level, exchange knowledge, help each other with a challenge, share their appreciation, provide feedback, and more. These kinds of conversations can help remote employees develop deeper relationships with each other as well as a stronger connection with an organization's mission.

Based on the above, we have listed ten ideas for 1:1 meetings and/or discussion groups you can host within your organization to improve engagement. We have tried and tested all of these ideas and you can read all about our results in the article titled, How We Nurture Wellbeing at Our Company with Braindate Everyday.
Company-wide brainstorms
Looking for out-of-the-box solutions to achieve your objectives? Why not host a company-wide brainstorm? An activity like this has numerous benefits. It's going to bring together diverse perspectives on the same topic. This will result in generating solutions that feel fresh and unexpected. It's also a powerful team bonding experience. Employees participating in this will feel recognized and valued for their ideas. Problem-solving as a group will make your employees feel collectively invested in the success of the company as a whole. It's also a productive social activity that will increase the likelihood of collaboration across departmental silos.
AMAs where employees share their expertise
At Braindate we believe that our people are our greatest resource. Your employees possess a wide range of knowledge that deserves to be shared and celebrated. Hosting regular employee-led Ask Me Anything sessions is a great way to do so. For example, your social media manager could host an AMA on the art of writing compelling social media captions. Go beyond professional expertise to spotlight the skills your employees have mastered in their personal lives. If an employee is a talented cook, why not ask them to lead an AMA on baking the perfect sourdough bread? This will create a culture of learning in your organization where employees feel valued for their knowledge and experiences and are excited to share them with their colleagues.
Storytelling hours
Being immersed in a story is an experience in empathy. Hearing someone's story allows us to walk in their shoes, and gain a deeper understanding of who they are and the experiences that have informed them. Remember that employee engagement is all about inspiring an emotional commitment to the company mission. Employees feel more committed to the company if they have strong relationships not only with their peers but also with their leaders. Hosting storytelling hours is to humanize remote interactions to build those vital relationships. You can host regular story circles on different themes, encouraging everyone from C-Suite to your interns to share personal anecdotes. Ideas for themes include sharing stories about overcoming adversity, stories about funny but relatable failures, stories about mentor figures, etc.
Mentoring conversations
Your employees will feel more motivated if they feel like their company is supporting their personal and professional growth. Fostering mentoring relationships is an excellent way to aid your people in their development. Grow your company's mentorship programs beyond matching employees with mentors. Make the invaluable knowledge and experiences of your C-Suite and executives accessible to everyone! Organize regular mentoring conversations where senior management can share their wisdom with groups of employees at the same time. They can share advice on a number of topics including advocating for yourself, building out a career path, entrepreneurship lessons, and more.
Feedback sessions
While gathering feedback is the norm within departments, why not make collecting feedback a company-wide process when it comes to important launches or decisions that have an impact on all the employees? For example, if you're a tech company, why not host a feedback hour to determine what your next feature will be or get feedback on a new feature that's already been launched? You could also collect feedback on employee satisfaction with the culture, remote work conditions, benefits offered, etc. Ultimately, your employees want to feel like their voice is heard and their opinions matter – especially when it comes to policies and decisions that affect them. Hosting sessions like these will show your employees that you care. Knowing that you are invested in them in this way will motivate them to continue investing in the company's success.
Employee-led lunch and learns
Research by the National Training Laboratory has found that students retain 90% of the information they've learned when they put it into practice by teaching others. So, if your employees are participating in training to upskill, encourage them to share their newfound knowledge and skills with the rest of the team. This will not only help them learn better but also increase employee engagement with your LMS and L&D programs. Additionally hosting regular lunch and learns will create a learning-centric environment where your employees will learn and grow together.
Help me solve sessions
In a remote environment, employees can often feel alone with their challenges. Not being able to collaborate in real-time, walk over to a colleague to pick their brain, or even just talk through the frustration of facing a particularly complex problem can feel isolating. This can negatively impact the quality of work and diminish productivity and motivation. To fight against this, create regular moments where your employees can crowdsource the solutions to whatever challenge they're facing – be it personal or professional. Host regular help-me-solve sessions where individual employees can address a challenge they're facing and ask for help from their colleagues. This will infuse your culture with a spirit of collaboration and teamwork. Most importantly, this will allow every employee to feel secure in the knowledge that they are never alone in their challenges and can safely rely on their peers for support.
Wellness circles
Plenty of research has shown that employee wellness goes hand in hand with employee engagement. After all, if an employee is feeling unwell, they won't be able to feel engaged with their work. If they're not engaged at work, it will affect their personal life. To increase employee wellness, you need to go beyond simply providing benefits like access to fitness classes, mental health days, and more. You need to create a culture that prioritizes wellness. This could be done by something as simple as putting aside an hour in a week or even a month, when your employees can come together to have open discussions on topics like mental health, work-life balance, burnout, chronic illnesses, etc. Create a safe space where employees can share their challenges, speak honestly about their experiences, and even exchange tips and strategies on the ways in which they take care of themselves. By normalizing conversations around wellness, you'll create a work environment where employees feel supported in their needs as people, and not just professionals.
Diversity, equity, and inclusion (DEI) conversations
The feeling of belonging is essential for employee engagement. However, different people have different needs because of who they are, where they come from, and the unique set of challenges they've faced as a result of their various identities. Simply put, different people need different things to feel like they belong. This is where diversity, equity, and inclusion practices come into play. They equip organizations with the tools and resources they need to create an environment where every employee feels like they have equal and fair access to growth opportunities. It's not enough to invest in DEI trainings. Organizations need to normalize conversations on topics related to DEI so that it actually becomes an intrinsic part of the culture and begins informing every decision and interaction between co-workers. To do so, your culture/DEI committee or HR department should host monthly facilitated conversations and lunch and learns on essential DEI topics like allyship, pronouns, intersectionality, and more.
Appreciation hour
One of the aspects of remote work that can be challenging for remote workers is not being seen, valued, or recognized for their work. It's easy to miss the great work someone has been doing when you can no longer physically see them doing it. This is especially true for employees who work behind the scenes or aren't client-facing or do work that doesn't have an obvious link to revenue generation. Showing appreciation and gratitude is a powerful means to increase employee engagement because the more valued an employee feels the more motivated they are to continue achieving great results. You can create a culture of gratitude by creating a practice where all employees – from management to interns – publicly acknowledge each other for a great idea, a job well done, or even just being a supportive co-worker. This can take place in the form of a dedicated hour each month where employees get together virtually to cheer one another.
If you've made it this far, we hope you're walking away with a helpful list of ideas and resources to engage your remote employees. If there's one final takeaway we can share with you, it's this:

No activity or employee engagement tool can help you engage remote workers all by itself.
To help your people feel connected, motivated, and excited to contribute to your company's goals, you have to create a culture of wellness, collaboration, learning, and transparency. While this process can be long and might require a number of tactics and solutions working in unison – the goal of any engagement strategy is ultimately quite simple: it is to create an environment where people can show up as themselves and be celebrated for their strengths and supported for their weaknesses.
Want to scale your remote employee engagement activities? We can help you.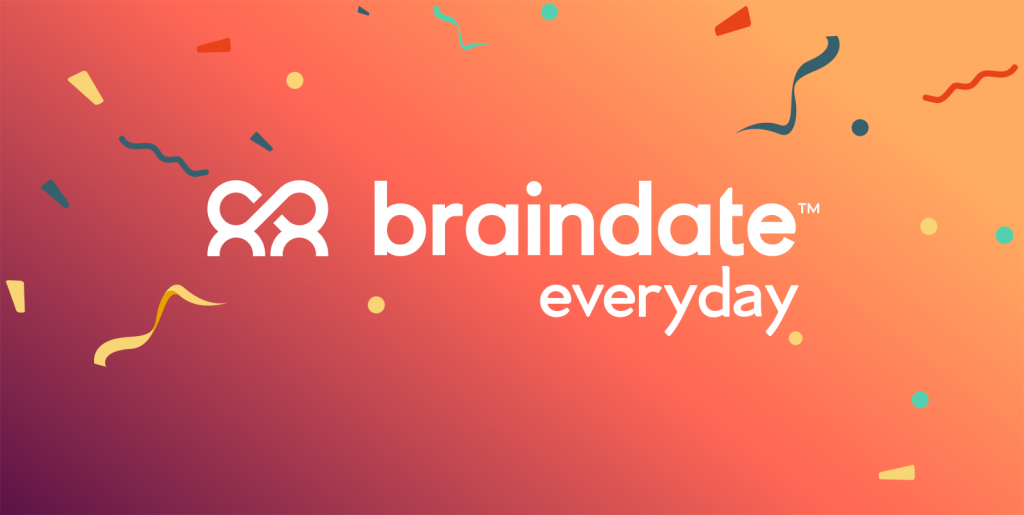 Get in touch with our team to find out more about Braindate Everyday: a cloud-based platform built for HR, L&D, and People Managers who want to drive more happiness, innovation, and learning at work.