Virtual Braindate: Bring Your People Together, No matter Where They Are
A way to bring your participants together and help them learn from one another—no matter where they are.
---
As the event industry rushes to adapt to and welcome the new reality, so have we. That's why we've evolved our beloved team, technology, event experience, and the personalized care that comes with it, to serve you—and your new, fully digital audience.
When we were developing the virtual version of our beloved product and service, Braindate, the question that guided us was:
"How could we translate the care our Braindate team and technology bring to live events into a virtual experience unlike any other—one that doesn't feel isolating, but radiates a sense of belonging and community?"
We've never been fans of the traditional "sage on stage" model of events, where one "expert" preaches at us as we all sit and nod, then wander off for happy hour to try and collect some business cards. Instead, we believe that the richest event experiences happen when participants are empowered to turn to their peers for authentic knowledge-sharing conversations. The kinds that leave them having learned something, shared something, and with new connections that will endure. That's why we invented braindates in the first place.
So we worked tirelessly on a virtual Braindate experience that does just that—an experience that helps communities of all kinds—dispersed, virtual, local, global—build a powerful sense of connection by learning from each other's experiences, virtually, no matter what.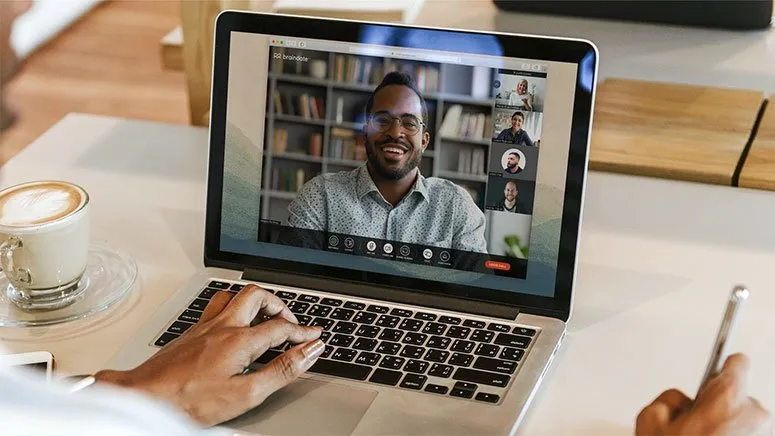 Say Hello to the Virtual Braindate Experience
About Braindate
Braindate is the leading solution for events worldwide who want to provide more than just networking for their participants. Braindates are one-on-one or small group conversations based on topics of shared interest that participants book with one another through the Braindate platform to have in-person at events.
Over the years, braindates—our technology along with our onsite team of Learning Concierges—have helped thousands of people around the world learn from each other and make valuable, lasting connections based on common interests and shared challenges. And now, we're taking it virtual.
About Virtual Braindate
The core Braindate platform functionalities that you may already know and love will remain the same, right from topic posting, to sending braindate invitations and confirming braindates.
What we've done is taken some of the core components of the experience—onsite hosting, in-person meetings—and made them virtual, while ensuring that they remain 100% human.
How does Virtual Braindate work?
What's Different About Virtual Braindate?
Virtual Braindate is for any event organizer or community lead who is searching for a way to host their people and enable them to meet, connect, and learn from one another—completely virtually.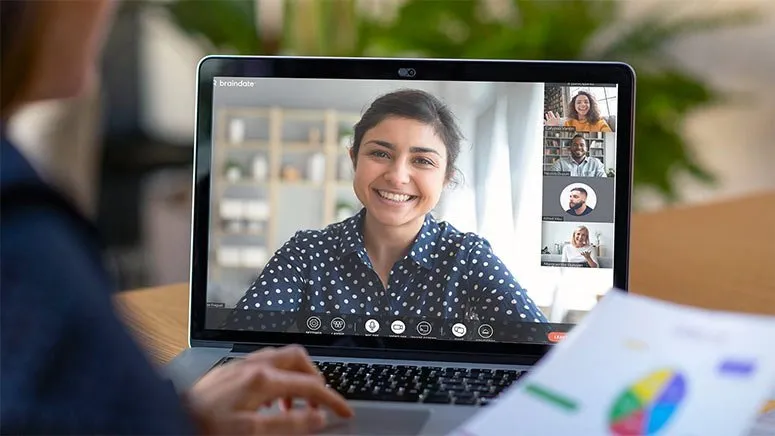 It recognizes that humans are more than just their job titles. It's the only solution in the market that helps participants network with each other based on specific topics of shared interest, creating opportunity for collaboration across silos.
It uses a peer-learning approach to help participants connect, learn from each other and network efficiently. Participants can post specific topics that they'd like to discuss and others can book them for 1:1 or group conversations. They can either offer their knowledge or seek it from others. The result is better, more focused conversations that lead to valuable connections.
It brings human facilitation and hospitality to the virtual context. A team of friendly virtual learning concierges are available to provide tech support, hosting facilitation and help participants choose the right conversations to join.
It offers powerful and diversified conversational formats. Participants have the option to book 30-minute one-on-one meetings or 45-minute collaborative group discussions. The duration and the format of the braindates leads to more substantial discussions.
It doubles as a channel for organic crowd-sourced content. Braindate empowers participants to host meetings on specific topics that they would like to discuss with others. Hence, participants can learn beyond the event content and event planners can safely rely on Braindate to supplement the content already offered in their programming.
It offers more interactive opportunities to event partners/sponsors/vendors to connect attendees. They get to reverse the one way dynamic of business development outreach. Sponsors can host group braindates to offer their expertise and offer focus groups to attract customer feedback and potential clients.
How can you use Virtual Braindate to elevate your next event?
Create moments of real human connection in a virtual space.
Help your participants experience a sense of community, digitally.
Empower your participants to network intentionally.
Help your employees, customers, or sponsors form organic connections with each other.
Connect participants with sponsors and exhibitors in a new, more meaningful way.
Create mentorship opportunities.
Use Virtual Braindate to problem-solve as a community.
Break down the silos in your event, community, or organization.
Do you have an event coming up? Check out our use cases and discover the value Braindate can bring to your next in-person, virtual or hybrid gathering.
But don't take our word for it…
Check out a snippet of our conversation with Jessie States, Director of Meeting Professionals International Academy, who partnered with us to bring Braindate to their virtual event, MPI TalkFest. You can find the complete video case study here.
Braindate is leading a global peer learning movement, and its growing!
Since launching Virtual Braindate, we've brought peer learning opportunities to hundreds of virtual events across industries, partnering with some of the most beloved organizations including, Slack, Adobe, Tableau, Quickbooks, C2, Zillow, Charles Schwab, and more.
Even more exciting: Since March 2020, over 20,000 people from around the globe have gone on at least one braindate.
This is a movement, and it's growing. Will you join us?