How to Engage Attendees With Create Human-Centered Experiences
Five experts share their ideas on how you can bring back the magic of in-person gatherings to hybrid and virtual events
---
The formula for how we gather—from big conferences down to community events—has transformed for good. But were events as we now know them really…working? Were participants delighted, communities transformed? Maybe not.
According to a survey conducted by the Event Manager Blog, 40% of planners have been unable to host a successful virtual event. EventMB's research reveals that the biggest "roadblock" planners face is low levels of participant engagement.
Low engagement in the virtual setting is the result of multiple factors that include, but are not limited to, a lack of effective engagement features on existing virtual platforms.
As Victoria Copans of EventMB writes, "in terms of engagement features, most virtual event platforms are not particularly forward-thinking, relying mostly on existent staples like live polling and surveys. While useful, these tools alone are not meeting planners' and audiences' needs."
So, the question arises: what can planners do to go beyond the current limitations of virtual event platforms and tools to engage their participants, and create a sense of community in a virtual or hybrid setting?
To answer this question, e180 organized its virtual event in July 2020: Human Moments: Reimagining Our Gatherings. At this event, we challenged our participants, which included over 400 event and community management professionals, to discard outdated ideas of events-as-we-once-knew-them, or even virtual-events-as-we-now-know-them and reimagine the state of gatherings, together.
Participants hosted one-on-one and group braindates on topics such as:
How to go beyond the virtual conference tools to build a community?
How to recreate the magic of in-person gatherings online
Panic to the platform is over. Now let's design human-first programming
How to encourage engagement in a digital space and make a solid case for why they should come
After the event, we reached out to a few braindate participants who had hosted or joined conversations on topics related to engagement strategies for hybrid and virtual events. In the following section, we will share with you ideas that came out of braindates, from five experts that will help you rethink your approach to participant engagement, and inspire you to create experiences that prioritize the needs of humans at the center of your events.
Idea no. 1: Attendee engagement starts with human-centered programming
What do we mean when we say "human-centered programming"?
Human-first programming is curating event content and designing event experiences based on your audience's needs and desires. When you create human-first programming, you are challenging the assumptions about what you think your audience wants, to do the work to discover their needs.
At e180's event, Event Strategist and Consultant Dana Pake hosted a braindate on the topic of creating human-first programming. She shared the following takeaway:
"Remaining insatiably curious is at the heart of creating human-centered programming. Often planners have a knee-jerk reaction to immediately solve for the what (what platform? what content? what day or time? what engagement points?), without first understanding the why (why do attendees believe what they do? Why are they motivated to attend? Why do they feel the way they do? Why do they have unmet needs?) Understanding the answers to the why and leading with empathy will reveal the direction the design of the program needs to take."
Human-first programming is the essential first step of designing an engaging event experience. This is because no matter how many tools you use during your event, like polls, breakout rooms, or surveys, you will always have low engagement if your event content or design is not fulfilling the real needs of your participants.
Further, human-centered programming is a great approach to not only create inherently engaging events but also experiences that foster a feeling of community. Co-founder of Technovation Montreal Stephanie Jecrois echoes this in the takeaway she shared from her group braindate on moving beyond event platforms to creating communities online:
"When thinking of engaging with your community online, we have to think about what brings them together, what are their common values and aspirations. This can be a great start to creating a rich experience where people are not only there to listen but to create and engage in meaningful conversations."
"Often planners have a knee-jerk reaction to immediately solve for the what (what platform? what content? what engagement points?), without first understanding the why (why do attendees believe what they do? why are they motivated to attend?)"

— Dana Pake
To create human-first programming, we need to start by finding out more about our participants: their needs, their values, their aspirations. Once you understand what their needs are, it will be much easier to plan points of engagement that get your humans interacting with each other and your content.
Checklist: What you can do to learn more about your participants (before the event begins)
Send pre-event surveys to your registered, or interested participants at least two months before the event is scheduled. You can use this survey to discover participant needs and create your event design accordingly
Leverage LinkedIn, Facebook, or Slack groups to dig deeper into the interests of your participants by posting polls, or surveys, before the event
Ask your participants their learning goals or burning questions as part of the registration process. This valuable information could help your speakers design more interactive and engaging sessions
Use attendee profiles on event apps to learn more about your participants' objectives
Offer a peer-learning platform like Braindate where participants can learn from each other, and have conversations on topics that feel most relevant to them
Idea no. 2: Great virtual and hybrid events feature moments of human connection
Several months into the pivot to virtual events, we've seen an increase in attendance rates for virtual events. Despite this, the level of participant engagement has remained relatively low.
What this tells us: While virtual events have helped organizations expand their audiences by eliminating various barriers to entry, planners are yet to figure out how to create an experience that can match the high engagement level of live events.
Experience Designer and Creator of Ask Deep Questions Jan Keck hosted a braindate on the topic of recreating the magic of in-person events at virtual gatherings. He shared the following takeaway with us:
"Most people attend events and conferences because of the connections they make, not because of the content. So if you truly want to create memorable events you have to find ways to facilitate "human moments" online. Usually, it's the hallways and lounges where this MAGIC happens, not the stage. And online, you can't expect them to happen by accident, so you find ways to weave moments of connection throughout the fabric of your event."
While the foundation of a successful event is value-rich content, planners need to place an equal if not higher emphasis on creating opportunities for participants to meaningfully interact with each other.
"Most people attend events and conferences because of the connections they make, not because of the content. So if you truly want to create memorable events you have to find ways to facilitate 'human moments' online."

— Jan Keck
Idea no. 3: Don't rely on event content itself to spark engagement—instead use it as a jumping off point for memorable conversations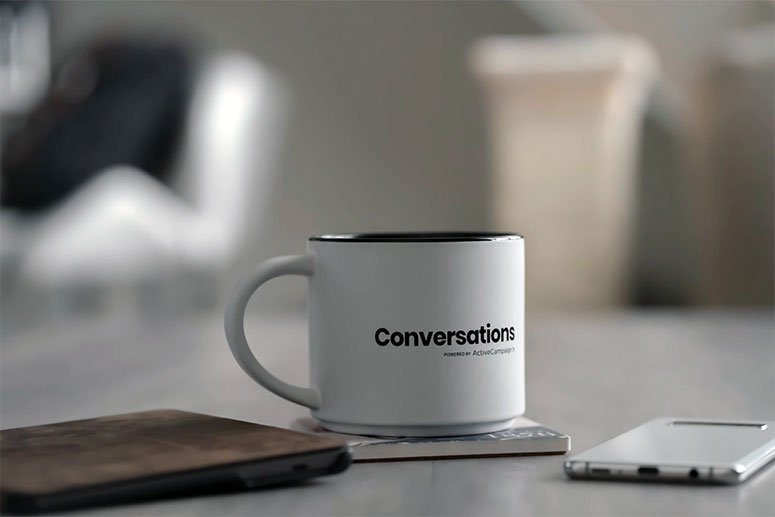 During her braindate on human-centered programming, Dana spoke about the potential of event content as a starting point for creating moments of connection:
"People are craving connection, community, and conversation. Content is important as it acts as the shared experience that inspires the conversation and connection – and ultimately what the community rallies around.
This begs the question: how much of that conversation/connection do we control as planners vs what can we let go of and allow the community to self-organize and define? The answer is not clear cut and depends on the community -but goes back to understanding your audience's needs and desires."
The questions Dana asks raise the exciting potential of reimagining how we approach the purpose of event content. That is, in approaching engagement strategies, event planners can use event content not only to educate participants but also as prompts for further conversations.
Other tips and tactics to boost participant engagement at virtual and hybrid events
Director of Learning Experience at InPath Melissa Ledo hosted and attended braindates on the topic of creating memorable experiences and a sense of community online. Here are some of the tips she shared with us:
Create novel experiences: When a group of people experience something together for the first time, or accomplish something that they didn't think was possible, it creates a sense of togetherness and community
Gamify the event: Consider doing a virtual scavenger hunt
Organize an activity that everyone can participate in: An example would be something like Walk Wednesdays where everyone takes a walk and shares a photo of themselves
Hire an MC: This will help you engage attendees in bigger virtual groups
Director, Digital Platforms at National Association of Broadcasters Valerie DuBreuil, hosted a braindate on encouraging engagement in digital spaces. Here's the learning she shared from her conversation:
Help folks connect with like-minded people through topic-based networking opportunities
Leverage the data available in a virtual context to learn more about participants and eventually make better recommendations over time
More inspiration and resources on how to create better event experiences:
Free Checklist
Ideas to Make Networking Easy and Fun
By downloading this content, you agree to receive the Braindate Monthly Newsletter to which you can unsubscribe at anytime.